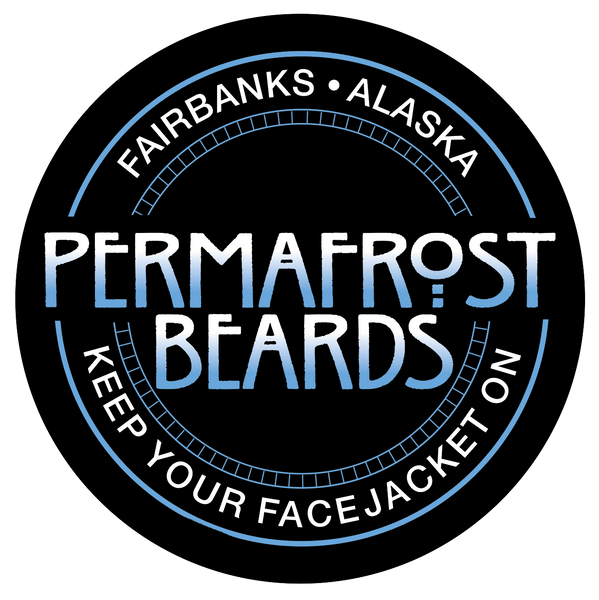 Welcome to Permafrost Beards!
Dude, so glad you stopped by to check out our certified Made In Alaska Permafrost Beards men's grooming products. We picked our name due to the permanently frozen ground below much of Fairbanks and Interior Alaska. Our products work great in hot or cold weather, whether your beard is short, long, a goatee, or any other style. These are the products you want to use. Our all natural products provide the right amount of hold without being greasy. Click through the Catalog and read the About Us Page to find out more. Choose any of our amazing scents of all natural, handcrafted balms, matching oils, mustache wax, and beard wash. Don't forget to buy a sticker too. Then send us a picture of you, your Facejacket, and our product to join the Permafrost Beards Beard Famous Page.
Keep Your Facejacket On!